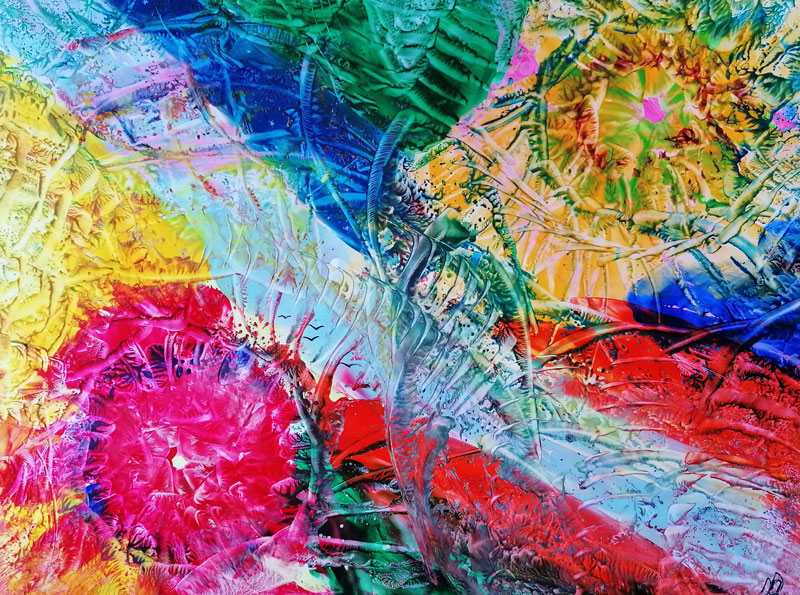 "Colorful Oasis", Mixed media with hot wax, 2019
Web: www.creativartdesign.de
E-mail: [email protected]
Phone: +49 172 893 31 04
Stand: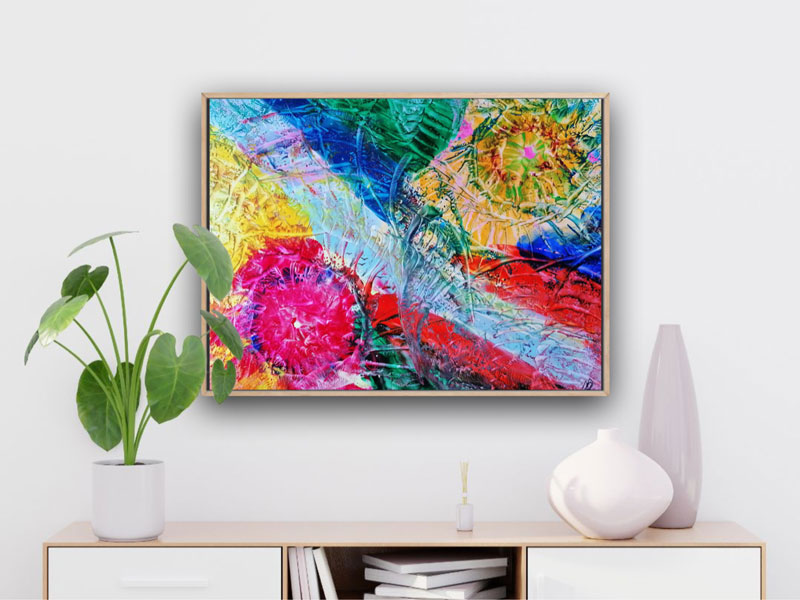 Matthias is an encaustic painter and father of three who lives and works in Alsfeld Germany.
"I came to the art world purely by accident. What used to be more of a horror for me now turns out to be a kind of passion.
In 2017 during a 10 week stay in a clinic I figured out about this wonderful art technique. As a painter, I find inspiration in fragments of nature held close for reflection. I employ a personal vocabulary of hot wax and organic imagery to express the sensual pleasure and ephemeral quality of the natural world. Within this realm, my work varies from representational to abstract, and I´m continuously moving along the continuum between the two.
I had my first public presentation at a creative art market in Göttingen. With a dose of skepticism, however also anticipation, I faced this market. It was difficult for me at first to paint with the hot wax in front of an audience.
I´ve received a lot of positive feedback from both the family & friends' side and also from the unknown side."
Thoughts behind starting painting
"My thoughts revolve around my father. From an early age, he turned his hobby into a profession, into drawing / graphic art. Art is not my profession but my passion. The encaustic is a technique that occurs almost without pressure and can therefore also have a relaxing effect."
Matthias works primarily in an abstract, minimalist mode, with a palette of every color. His work frequently includes dynamic, sweeping strokes of hot wax on canvas that characterize much of his art.
Although much of his work is abstract, his creative range is wide. He will from time to time revert to the realism which is not a new world for him.