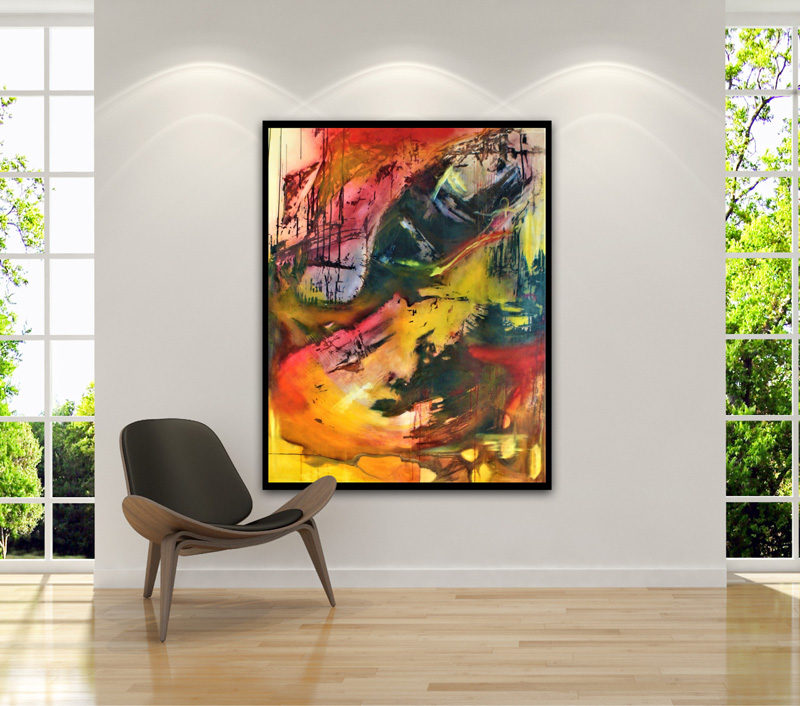 "Change paradigm" 2019, 190 x 150 cm, Oil on canvas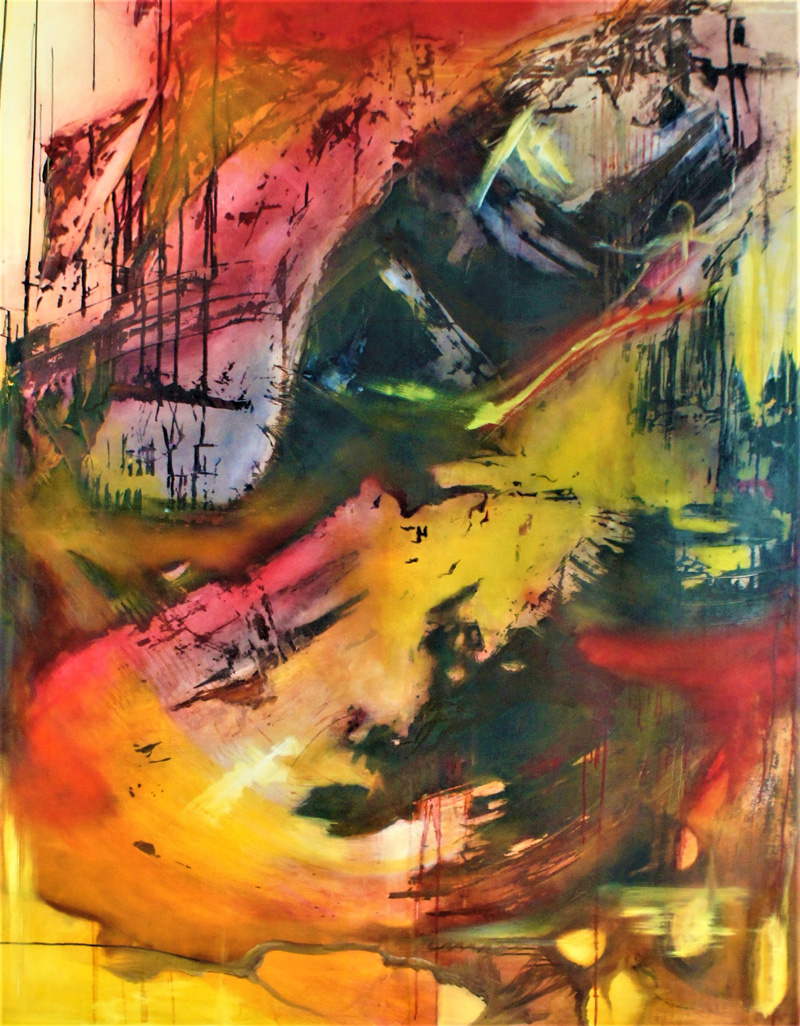 1981 born in Ukraine in the city of Kolomyia where she graduated with a fine art degree. Her second diploma is from the Mannheim Art Academy from Germany. She has been teaching art for many years. Myroslava is making a living from her art today. She is not only a painter and photographer, but she also creates sculptures art objects and installations.
In her high-contrast paintings, Myroslava Shevchuk combines the colorful application of the brush with glazing techniques. Darkened, colorfully structured brushwork dissolves into fleeting lightness. The strong colors stand in direct contrast to a melodic melancholy that seems to set the rhythm of the artworks. In this way she would like to stage an inner world view, her observations of nature and fellow human beings in a painterly way.
Myroslava lives with her husband and two children in Mannheim.