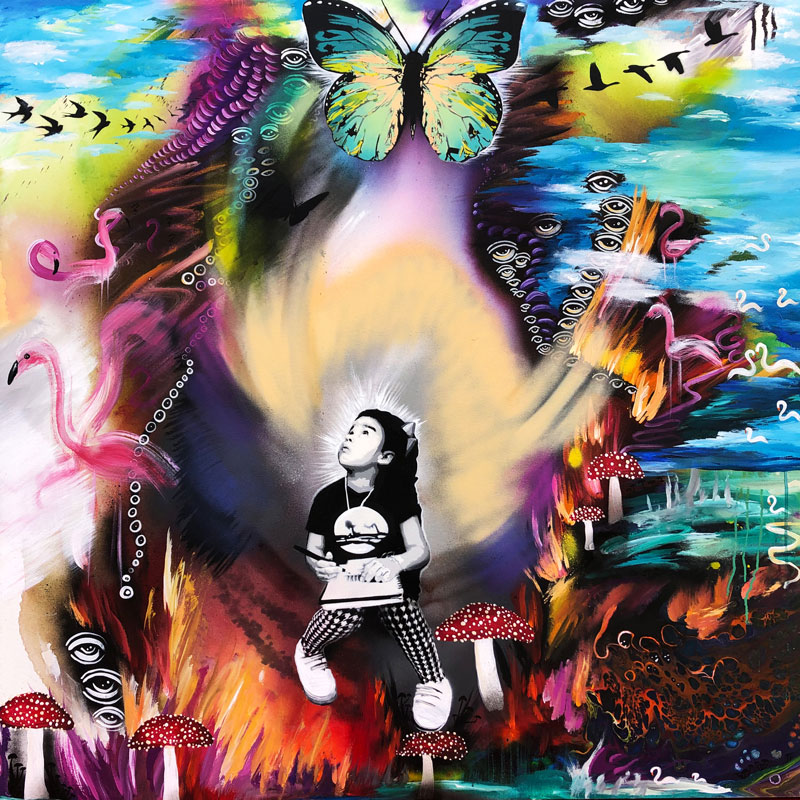 Coraline's Art Trip, Spraypaint, Acrylics & Alcohol Ink, 2022, 100x100cm
Web: https://romanesco1.com/
E-mail: [email protected]
Phone: +41 76 496 16 02
Instagram: @romanescoart
Stand: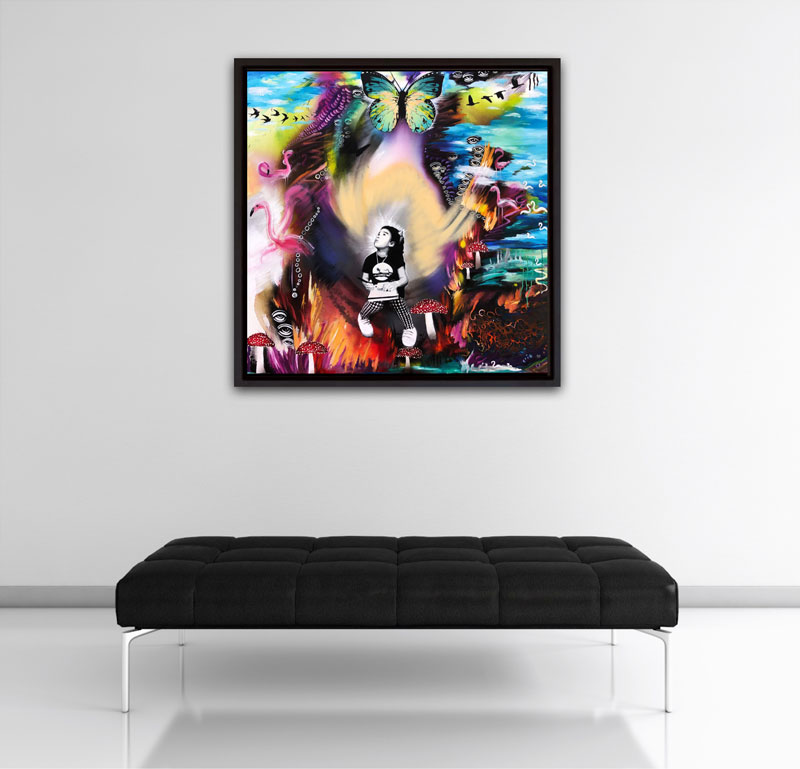 Romanesco One was born in 1984 in Zurich. He studied art, pop culture, anthropology in Zurich and cultural management in Lenzburg. After his studies he became a full-time artist, painter, and international muralist.
Throughout his long career as an international contemporary artist, he has continued his studies in painting techniques and spray painting. Since 2003 his focus has been on acrylic and spray painting.
With roots in graffiti art projects, modern spray painting has come to the forefront of the art world, seen both on the streets and in art galleries, museums, and art fairs across the globe. Romanesco One provides with his artworks a window into the world of modern spray paint in diverse ways including graffiti, urban art, stencil, portraiture, and mixed media with acrylic color. In his work he likes to use mostly stencil technique, screen printing and fluid art. His art is often intense, courageous, dreamy, colorful, and recognizable as Romanesco One.
Romanesco´s art, his identity and his focus are on mixed media, using acrylic and spray paint. His various topics depict urban art, dynamics in society, the human psyche, and the displacement of nature in urban areas. His urban art is a modern representation of the passion and energy in the urban environment.
Urban Art has become extremely popular and widespread. Urban Art includes, and stems from Graffiti and Street Art. Originally an act of rebellion, based on the necessity to leave a mark or comment on social or political events. Urban Art is definitely not only modern spray art but a mixed media art with many various techniques.
Romanesco´s colors can create happy emotions and his color meanings are deeply rooted in our brains because they´re not often visible all around us. He likes to use the most extravagant colors. In his color system you can find Amaranth (red-pink), Vermilion (orange-red), Coquelicot (red-orange), Aureolin (the strange yellow, rich greenish understones, similar to cobalt yellow), Celadon (redblue-green), Viridian (blue-green).
Discover and enjoy with us Romenesco´s expressive art forms at the next Ibiza Art Fair.