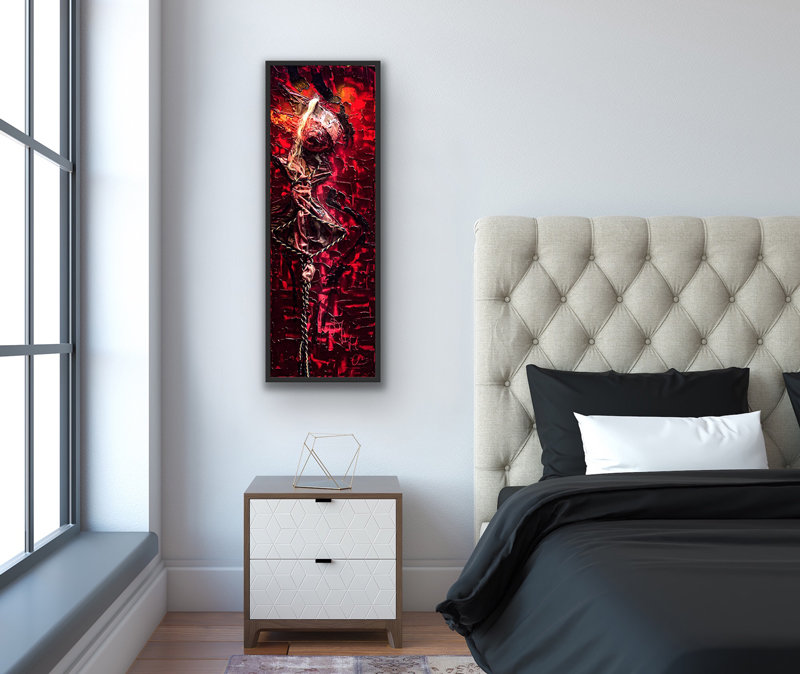 Corsage, Oil on canvas collage, 40x120cm
Web:
www.artdesign-studio.com
Email: info@artdesign-studio.com
Phone: +43 664 308 7396
Stand:
1960 born in Austria in the city of Weikersdorf. Elfriede currently works full-time as a professional florist, decorative artist, and painter in her own spectacular art studio which she built in her home in St. Egyden am Steinfeld / near Neunkirchen.
The art of Elfriede could be described as a perfect mixology of uplifting visual narratives and poetry in visual form. Her expressive abstract or figurative artworks evoke feelings of sensuality, love, passion, desire, hope, unity, fertility, and eternity. In one series, abstract artworks. In other paintings, nude female figures embrace each other enveloped in a beautiful graceful and continuous undulating design.
Her beautifully orchestrated wilde collage compositions are enhanced by her versatile use of colors or which allows her to overlap erotic lingerie sets, images, thoughts, and merge ideas into one giant masterpiece. Stimulating elements of fantasy and reality are wedded in perfect artistic production, harmony, and balance.
She expresses her own contemporary abstract and figurative vocabulary with phantasy and reality.
Elfriede´s many exhibitions include those held at the Carrousel du Louvre in Paris, Cannes Art Fair, Monaco Art Fair. Her art is in several private collections locally in Austria and throughout France and Spain.