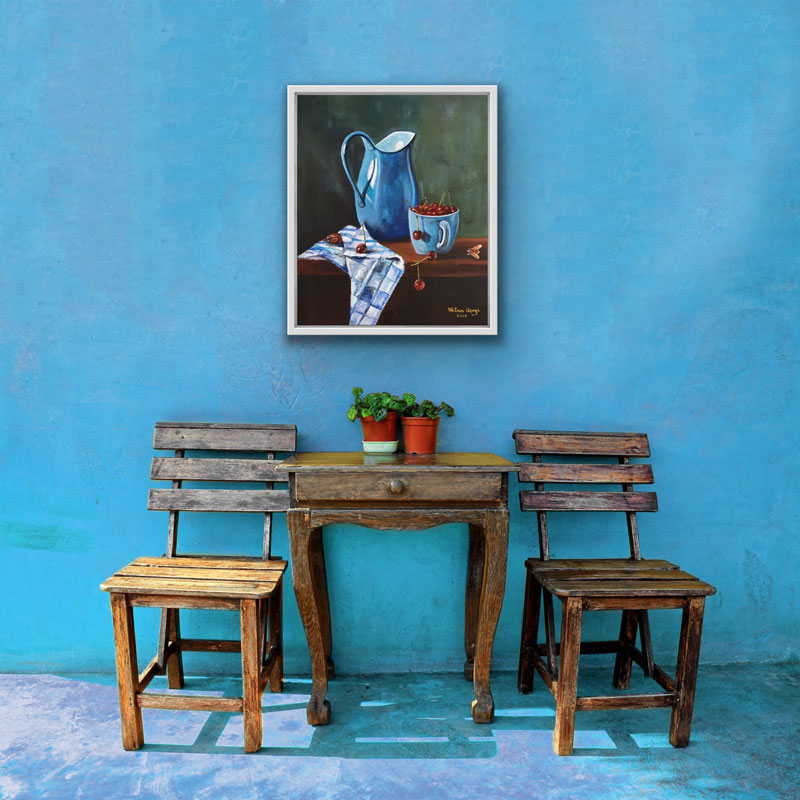 Still life, Acrylic on canvas, 50 x 60 cm, 2020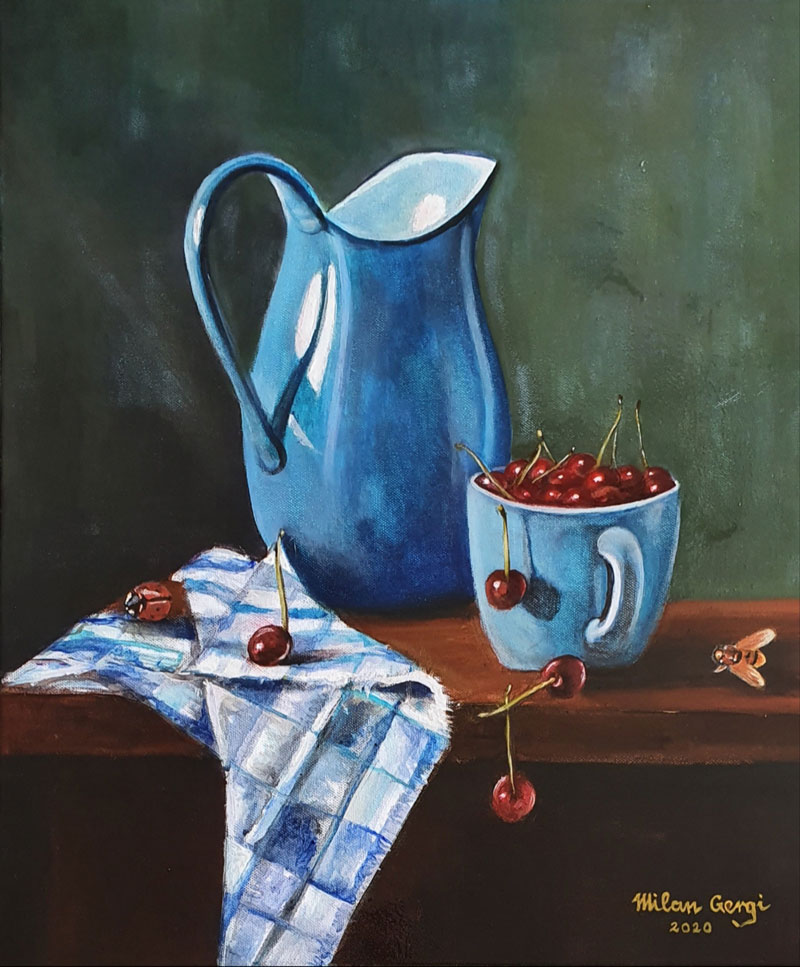 Milan Gergi is a Croatian-Austrian painter. He worked as a machinist and as a master woodworker. In 1986 he began studying theology as a Franciscan monk in Zagreb, where he learned old scripts such as Karolina, Uniciala, German Gotic from Prof. Marijan Jakubin, among others.
In 1990 he had a serious car accident, gave up his studies after the 11th semester and, after a long period of rehabilitation, worked as a religion teacher. As an artist he is self-taught. According to his own statement, his love of art goes back to his artistically talented father Karlo, who was mainly active in the field of small sculptures.
Milan's love of classical painting and religious themes characterizes his entire artistic work. His preferred techniques are oil or acrylic on wood, glass or canvas, watercolor and pastel on cardboard or paper.
Today he lives with his wife Maria in Hainburg an der Donau / Austria.
`In my art I am concerned with motifs that fascinate me and which I like. I interpret the works of old masters in my own way and focus. Art for me personally is a lifestyle with which one can realize oneself, exactly what is sung in a Slovak song by the Elan Rock group: The water that keeps me afloat.´