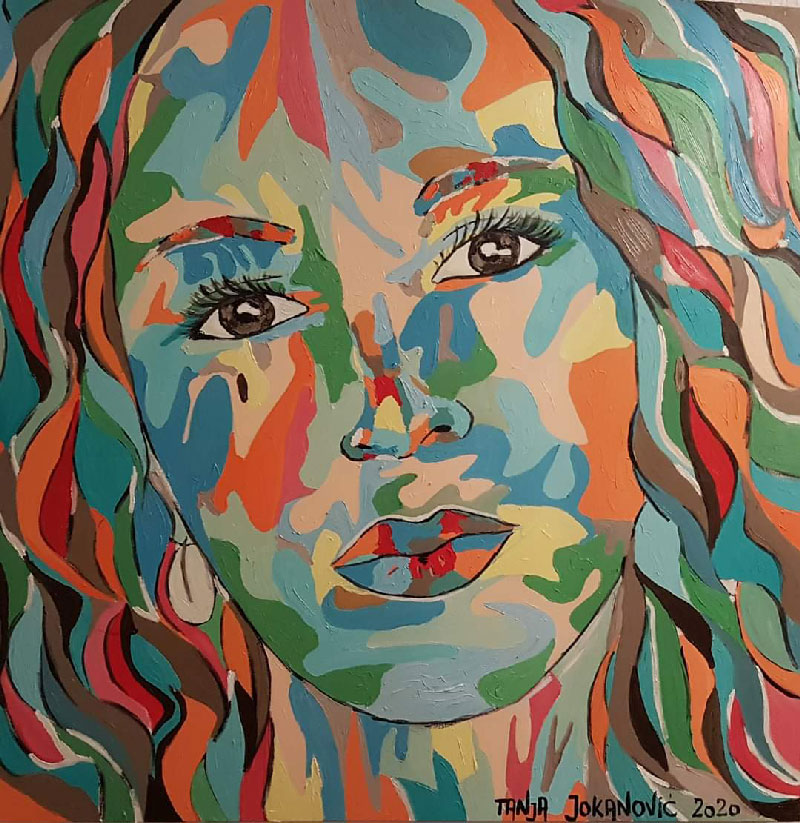 "Aphrodite", Acrylic on canvas, 90 x 90 cm, 2021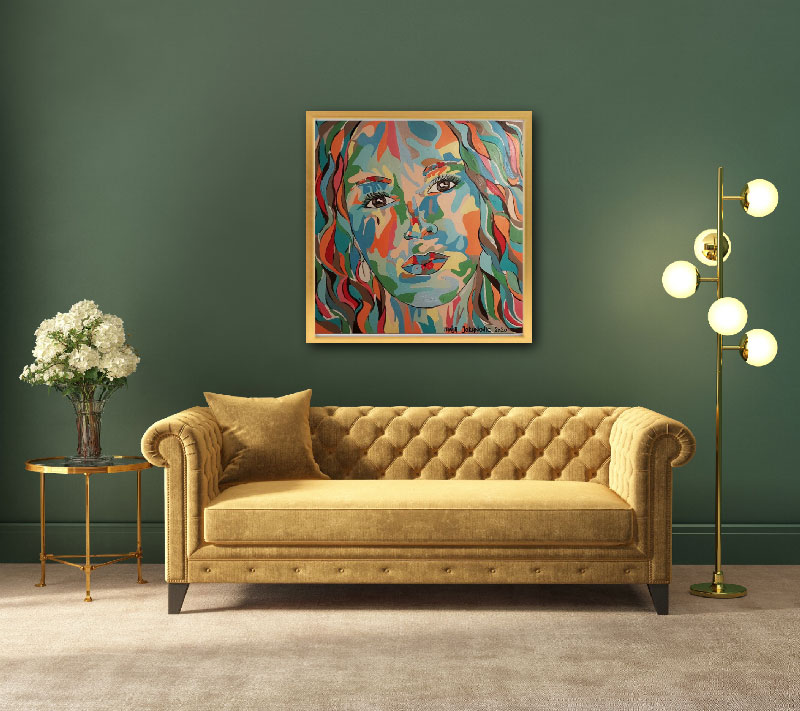 Tanja JOKANOVIC TRAGER was born in 1971 in former Yugoslavia. Although born as an artist, she studied Arts, but had to stop and raise her family. However, that did not stop her passion for the art.
So far, she has exhibited around the globe – from Germany and Italy to the UK, USA and Asia. Her first exhibition was in October, 2018 in Vienna, following exhibitions in Miami, USA, Bath, England, Berlin, Germany, Lerici, Montecosaro, Rome, Venice… Especially proud of the exhibition in Louvre, Paris. Tanja has also presented her artworks in Asia at the Contemporary Art Show at the Art Basel Hong Kong in 2019. Tanja's colorful painting was a part of the ArtBox project in Switzerland.
"I met Tanja at the art fair in Louvre Paris in 2019 and I was quickly under the charm of her colorful and positive artworks and sunny personality. Color is a power which directly influences our soul, heart, and mind. Life is about happy encounters. This website is not only about art but also about passionate and inspiring artists we have the chance to meet and work with. Tanja shares hope and happiness through her colorful paintings, which are purely intuitive, guided by feeling. " (Annabel SMITT, International Art Manager, 1992 – 2022)
Find out more about Tanja and her artwork by following her in Instagram:
@jokanovic_artgallery